The plans cover the selection and sourcing of all the necessary materials required, most of which are easy to find and available in various levels of quality to suit your pocket. However, it never hurts to buy the best as it will reward you in the long term with less time spent on maintenance and more time out playing, which is probably why you wanted to build something in the first place!






Our designs are perfect for the first time builder. They are a great way to gain confidence. Building one of our offerings will introduce you to all aspects of wood working but on a small and inexpensive scale. Mistakes, if you do make them, won't adversely affect the outcome and they certainly won't be costly. It's not rocket science!
There are no complicated offsets or patterns to use, all the panels are cut out from wood or plywood following simple measurements. It's a bit like a 'join the dot' puzzle, only bigger!
Click here
to see a sample page from the plans.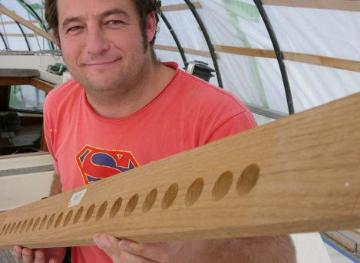 All our plans are available for immediate download. Clicking the
buy NOW
link will take you to PayPal where you can pay with your credit card, or use your account if you have one. Save the pdf file to your hard drive. The whole process takes just a few minutes. And don't forget, every time we sell a set of plans, we will plant five tree on your behalf!
Click here
to learn more.
Easily build your own caravan, dinghy, bicycle, yurt, even a badminton racket. Our concise pdf metric plans consist of about 100 pages and well over 100 photos that lead you step by step through the entire process. From choosing wood to using tools, no aspect of the building process has been omitted. Even if you have never picked up a woodworking tool in your life, you can do it. If you can follow simple instructions and are not afraid to have a go, you could soon be having fun in one of our wooden creations. Plans start from just 10 Euros.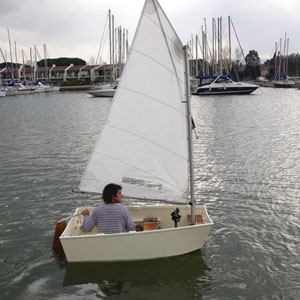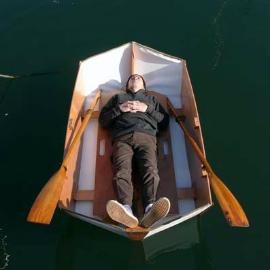 Our designs have to work in the real world and whether it is a folding caravan, a bike or a boat the same rules apply. They must be stable, lightweight and yet tough. Easy to build and fun and practical to use.
We offer a bicycle, a yurt, a couple of caravans, a badminton racket and a range of different dinghies. All have been specifically designed to be as easy as possible to build from from easy to find materials.

All the designs allow a huge amount of variation in choice of materials and the way the build is finished. Many of these options are covered in detail in the plans along with many helpful Internet links.
learn more about the plans